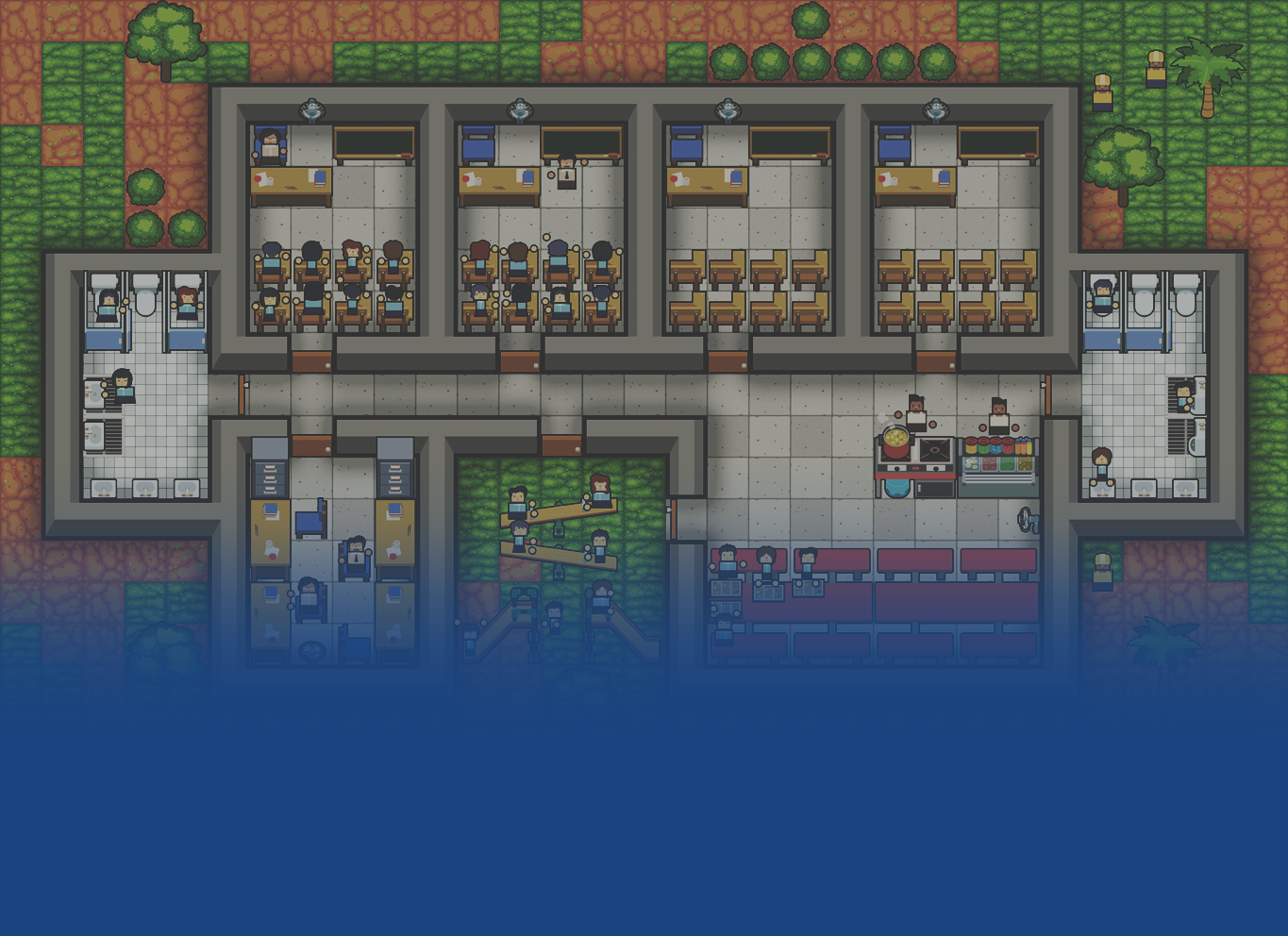 DESIGN, CONSTRUCT, AND MANAGE THE SCHOOL OF YOUR DREAMS!
MANAGING A HIGH SCHOOL AIN'T EASY.
Academia : School Simulator is a simulation game for the PC being developed by Squeaky Wheel. We will be entering Early Access soon, and we'd love for you to get involved as we develop awesome mechanics like these:
Watch your students grow : Students evolve and earn new traits as they gothrough the roller-coaster ride that is high school. Watch them get bullied, find love, flunk exams, and learn more about themselves.

Select the best faculty : Teachers have different teaching styles, goals, and specializations. Keep them motivated or else they might resign!

Specialize your school : Research and specialize in the Arts, Math, Sciences, Sports, Agriculture, or Vocational Studies.

Micromanage your finances : Do the teachers get instant or brewed coffee? Do the kids eat healthy diets or cheap microwave lunches? It's all up to you!
 
Customize Your School : Customize your school seal and motto to make a school that is uniquely yours!
 
Go to the Principal's office : Student teacher relations, the parent-teacher association, and staff strikes are some of the random events that your principal will have to deal with.
 
Modding and More : As the game develops, modding and other features will be implemented in consultation with players as we bring the game to fruition.
SCREENSHOTS
These screenshots are indicative of what the game currently looks like at this stage of development, and will be updated over time.
GIFS
Just a couple of super cute GIFs from the game!
We're excited to finally announce that we are publishing Ruinarch, by Maccima Games! If the idea of a wickedly fun…

https://t.co/0OIr9lFSvV

We're excited to announce that the Land Expansion update is now live! Buy more land, get your kids on a schoolbus,…

https://t.co/bCFqKZLEhL